5 mins
Published on 11/22/2021
Our latest financing round: Powering the crypto economy in 2022 and beyond
We're excited to announce MoonPay's $555M Series A to help take crypto mainstream.
By Ivan Soto-Wright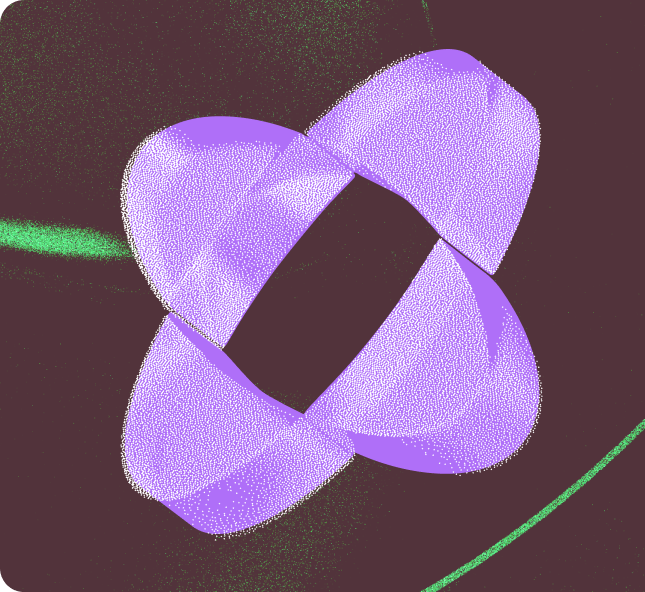 Just as the internet evolved from dial-up to broadband twenty years ago, crypto is now transitioning to a new phase of development in which millions of new users will participate (our mission is to bring in the next billion people by 2030). Crypto is truly going mainstream, and MoonPay is helping it get there.
We've just reached a significant milestone by closing our Series A financing round of $555 million, bringing our post-money valuation to $3.4 billion. This is record-breaking: it's the largest Series A for any bootstrapped crypto company globally—a watershed moment not only for MoonPay but for the industry as a whole.
But what's significant is not that we're breaking records, it's that people are putting trust in our ability to take crypto mainstream.
How we're doing this is simple: our intuitive platform enables our partners to accept over 30 fiat currencies and most major payment methods, allowing people from all over the world to buy and sell cryptocurrencies and popular new digital assets called NFTs (non-fungible tokens). Today MoonPay is the first point of contact for millions entering the crypto economy.
But why us? Why are so many investors big and small putting their full faith in MoonPay? We believe it comes down to a few key factors: speed, access, and culture.
Speed: MoonPay is accelerating innovation
We're helping the crypto economy develop much more rapidly.
For our partners, one simple integration compresses what may have otherwise been months or even years of regulatory license applications and operational preparation to a matter of days. This allows emerging wallets, exchanges, DeFi platforms, and NFT marketplaces to hit the ground running, so they can focus entirely on core business rather than infrastructure. We currently work with over 250 partners globally, each serving as entry points to the crypto economy.
MoonPay doesn't just make the partner journey easier—end users benefit from a single sign-on that can be used across our entire partner network, a MoonPay passport, that allows them to instantly transact. This means that our model not only drastically accelerates the rate of new entrants, but also speeds up activity among them once users are onboarded, enabling the crypto economy to grow faster.
Access: MoonPay is democratising crypto
Businesses up and down the entire ecosystem have to invest in infrastructure to remain compliant with regulations. They also have to build robust and reliable relationships with traditional financial institutions to help their customers access the crypto economy. All of this is costly and complex for any organization, and often out of reach for early stage startups.
This is where MoonPay comes in. Any business can access the same high quality infrastructure instantly.
Companies spanning the whole spectrum from crypto newbie to crypto-native have used our technology to onboard millions of new users. We're democratising crypto by increasing access for our customers and the businesses who serve them. In the case of crypto, especially in these early days, a rising tide will lift all boats.
Culture: MoonPay is nurturing the NFT revolution
"Crypto" used to exclusively refer to cryptocurrency, but over the last few years it has come to mean so much more. Now, with the meteoric rise of NFTs, crypto encompasses a booming revolution in digital ownership.
In the arts this has sparked nothing short of a renaissance—an explosion of activity that's bound to reach other industries as new use cases for digital tokens are discovered. We believe the ticketing industry, for example, will likely be radically disrupted by NFTs.
But despite all their promise, the typical experience of buying and selling these unique assets remains fragmented and full of friction. We're solving this by reducing the lengthy checkout process to a few simple steps. As a result, not only are leading marketplaces like OpenSea working with us to improve their NFT buying experience, we're also helping new marketplaces spring up overnight, emboldening otherwise cautious businesses to venture into this exciting space.
Leading the charge
MoonPay has come a long way in a very short time. We've matured quickly and continue to grow at a tremendous pace, with 35x growth in transaction volume in just the last two years. But despite all our progress, this is still just the beginning for us.
Future generations will look back at this time as a turning point for crypto, when the coveted "mass adoption" really took off. We believe that our company's capabilities are perfectly suited not only to rise to the moment, but to shape it.
But don't take our word for it. This historic financing round is a vote of confidence for what we're doing and where we're headed next. It's proof that people believe in our ability to bring the next billion people to crypto, a waystation to our final destination: the moon.
Ivan
PS. We're always hiring! Check out our careers page for more info.
Written by
Ivan Soto-Wright