5 mins
Published on 12/3/2021
The rise of non-fungible tickets
NFTs could majorly disrupt event ticketing.
By Zachary Roth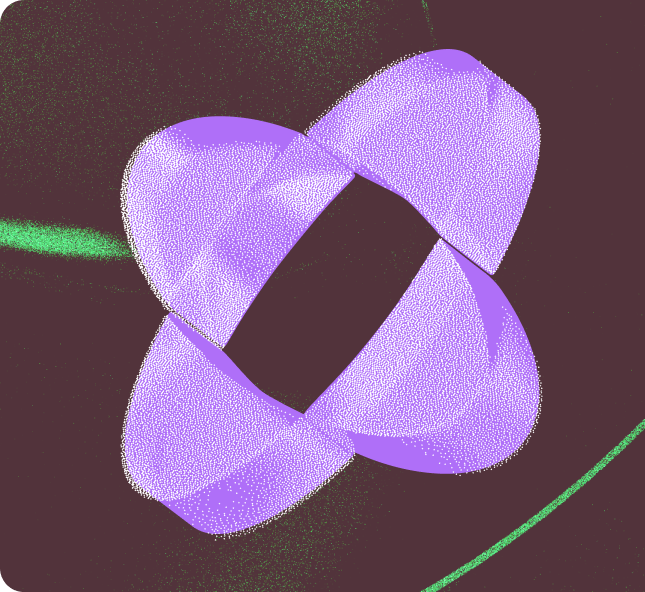 The following is by Zachary Roth, professional writer and Product Manager at Solrise Finance. Subscribe to Zachary's newsletter, The DAOJones, here.
Blockchain technology has been touted as a potential disruptor for many sectors and event ticketing is no exception. With over $6 billion in annual revenue and an expected growth rate of 14%, event ticketing has grown to become a massive component of the arts and entertainment industries.
But ticketing is rife with issues like scalpers and intermediaries cornering the market to charge excessive fees, which ultimately hurts both consumers and the entities putting on the events. These fees are particularly excessive in the music industry, where artists take home only 12% of over $20 billion per year in sales. Intermediaries, including ticket offices like Ticketmaster and Stubhub, are getting the lion's share.
One of the main tenets of crypto is decentralization. Since the event ticketing industry is essentially an assortment of centralized intermediaries, NFTs could fundamentally transform its entire purpose and function.
NFTs can serve far more use cases than meets the eye. They can of course be a multimillion dollar collectible like a CryptoPunk or digital Monkey, but they can also be used to digitally facilitate the transfer of real world items like real estate or serve as collateral for loans. Here are a few examples of how they're transforming the ticketing industry.
Programmable attendance
By utilizing digital wallets and NFTs, artists and ticket sellers will be able to implement all sorts of new ways to engage with their fans. For example, an artist can sell NFTs that signify a right to attend or participate in a future event.
The Dallas Mavericks have already stated that they're going to sell NFTs as an alternative to physical tickets. These NFTs are tradable between wallets, which effectively creates a new liquid digital market for Mavericks' home games.
Solrise, a decentralized investment firm built on Solana, recently implemented their own version of programmable attendance for the early phases of the DAWN II trading competition for investors. Participants were required to have an SPL-compatible digital wallet like SolFlare with a Golden Ticket NFT inside (of which there were only 1,000) to be eligible to compete in the competition.
Another example is the Proof of Attendance Protocol (POAP). POAP is a Gitcoin-funded protocol that provides attendees of an event a transferable, immutable record in the form of an ERC721 NFT. Each POAP is unique and can only be obtained by attending an event. As of September 2021, over 7,000 badges had been distributed across more than 60 events.
Many claim Bitcoin to be sound money and Ethereum to be programmable money. In a similar fashion, NFTs can be viewed as programmable tickets. The proof of concept is already there, it's just a matter of time before it's more widely adopted.
Programmable benefits
Just as NFTs can be used as programmable attendance, they can also be used for programmable benefits. Tickets can be embedded with access to events beyond the event they were initially purchased for and can entitle the owners to rewards that can be claimed on a future date.
For example, a musician can sell concert tickets as NFTs, then a few weeks later release a song that's freely airdropped to each NFT holder.
Investment
NFTs built as tickets can be their own asset class. As described above, the NFT can both serve as a collectors item and bestow rewards that have monetary value via airdrops to fans and investors. While valuable airdrops to NFT holders have been enacted across a number of NFT projects, they have yet to be implemented in a ticketing sense. It's hard to imagine that not changing soon.
An example of a valuable airdrop is Bored Ape Yacht Club's mutant potion, which turns regular apes into mutant apes. The BAYC air dropped the potion, which was immediately selling on NFT exchanges for thousands of dollars. The apes they enabled are now their own subgenre of the BAYC ecosystem.
Again, the proof of concept is already out there, it's just a matter of time until this is more widely adopted.
Metaverse entrance
NFTs can be used for admission into metaverses as well.
For example, Aurory is building a Solana-based metaverse that began with the release of 10,000 Aurorian NFTs, giving early supporters exclusive perks for when the game is released. The Aurory team initially raised 1,000 SOL through the Aurorian NFT sales, enabling the team to later raise over $100,000,000 in an Initial DEX Offering.
Star Atlas is another Solana-based metaverse in which users are required to purchase a spaceship NFT through the galactic DEX in order to start playing the game. As for The Sandbox, the popular Ethereum-based metaverse, the native $SAND ERC-20 token is your ticket to buying NFT land and creating your own unique experience.
Final thoughts
With billions of dollars in volume being traded every month, dozens of celebrities catching on, and thousands of users crowding into NFT discord groups, there's no doubt that NFTs are here to stay. Their utility will only grow as more companies and protocols implement Web 3 characteristics.
NFTs are going to disrupt the event ticketing industry in far more ways than what's described here. It's no longer a matter of if, but when.