6 mins
Published on 6/8/2021
A day in the life of a Product Manager at MoonPay with Semyon Germanovich
What's it like to work on product at MoonPay? Here's a look into product manager Semyon Germanovich's experience.
By Semyon Germanovich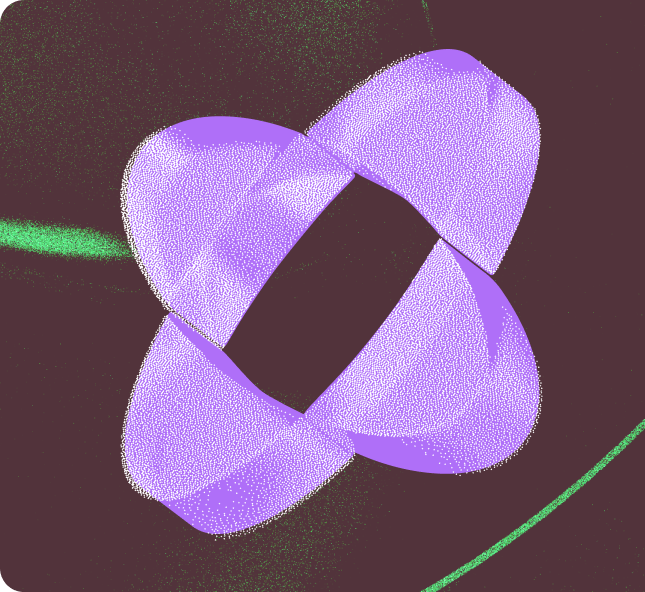 Today I'd like to share my experience of working on the MoonPay product team, some of my key learnings, and how we work as a company. As a bonus, hopefully I can help convince some great product minds to join us as well!
Introduction: A bit about me
I was hired as the first product manager by our Head of Product, Anders, in December 2020. I've been fortunate to be in crypto since the early days (2014), having worked on a number of crypto start-ups. Some failed, some succeeded, but most importantly, I got to spend time working on what I think is a once in a generation invention: Bitcoin.
MoonPay was a natural fit for me: I'd always wanted to work with some of the best people in the space, and unsurprisingly, I wasn't mistaken in assuming I'd find them here!
The MoonPay Mission
MoonPay's mission is to enable one billion people to access cryptocurrency by 2030. We're determined to create the safest, simplest and easiest on-ramp between the legacy financial system and cryptocurrencies. An ambitious goal, but something the entire team believes we can accomplish.
We're ultimately aiming to make MoonPay the passport to the crypto economy. The product team plays a paramount role in making this happen, which is why we regularly remind ourselves to stay mission driven and evangelise this mission across the company.
How we work at MoonPay
Building product at MoonPay
As a human, and particularly a product manager, it's very easy to bring biases into the product process and say "Let's do X, or let's add Y", particularly if you've spent some time working in crypto (or FinTech for that matter).
To avoid this common bias, we approach everything we do with first principles. Before working on any feature, new asset listing or product improvement, we ask ourselves: "What problem are we trying to solve?" This is a critical piece of culture we hold at the core of our product operations, allowing us to prioritise effectively and reducing bias.
Naturally, problems can affect  a different number of users or have varying impact on revenue and growth that a business misses out on. As such, we always strive to quantify any product problem with real data-which is easier said than done. We collect this data through direct customer feedback, numerical analysis of behavioural analytics, market impact estimations and feature testing.
Fortunately, MoonPay has a kickass feature testing framework, allowing our product managers and engineers to roll out new features with absolute confidence that they impact metrics positively, and more importantly, make MoonPay a safer, simpler and easier product with every iteration.
Building cross functional teams
Achieving independence and mobility
While I may be a bit biased, I truly believe we've assembled some of the finest software engineers out there into a number of cross functional teams. Each team is equipped with three to five engineers (traditionally full-stack), a tech lead, product manager and product designer. Each team owns a particular part of the engineering stack, reporting to one another in a weekly product engineering meeting.
This approach has been very effective in enabling new features to be an integral part of MoonPay's outstanding growth (it really is remarkable what the company has done in 2 years.) Not only does such an approach encourage a product first mindset for every team member, but it allows us to be truly independent business units which can fight to work on what they believe will have the biggest impact.
Within each team, tech leads, product managers, designers and engineers discuss and challenge one another (where needed) on a daily basis, striving to solve for user satisfaction and growth. At our weekly product engineering meetings, we present our work, blockers and inter-cooperate on larger releases to listen to the opinions and thoughts of our colleagues. We work iteratively, working on features not when we can add more, but when we can take out nothing less.
Within the product team, product managers discuss and present new findings to help us determine which features we'd like to develop and problems we want to solve. I've found that there's a huge benefit in regularly sharing our insights with colleagues. It's this process that allows us to ensure we're approaching problems from first principals and removing inherent bias from the product process.
Managing your own time
Independence and trust leads to high performance
By far, my favourite cultural benefit at MoonPay is the independence and trust the management team has in us. This has two key contours, time management and trust.
I've found myself with the complete freedom to structure my working day as I see fit. Being a fully-remote company, we mostly work from home. As someone who values a work-life balance, or a life-work balance, I cannot stress how rewarding it is to have the opportunity to leave my desk half way through the day to spend a couple hours at the gym or playing rugby in the park. This gives me the necessary headspace to relax and recharge. I've found that it's in these moments I come up with the best ideas and solutions to product problems we face.
As a product manager, I feel like my peers have total trust in the work I do and how I go about doing it. This was a surprising find for me when I first joined, having received little directions for steering and being handed the core product and growth team, I had to go out and find the highest impact work there was to do.
I feel that this approach leads to high performance: product managers are incentivised to back up their ideas and solutions with data, and more so, to follow through with any improvement of feature release to the very end, demonstrating that the venture was successful.
Final remarks
MoonPay is a fantastic example of remote working, high product standards and a focus on solving for user satisfaction done right. I attribute this to all the people who work here and the autonomous data-driven decisions they make daily.
Being product focused, working iteratively, independently and communicating effectively has allowed us to thrive and undergo the staggering growth we've seen over the last two years.I hope I've managed to shed some light on what it's like to work on product at MoonPay. We're always looking for talented folks to join us!
Written by
Semyon Germanovich