5 mins
Published on 9/29/2021
A day in the life of Lead Copywriter Geoffrey Lyons
What's it like working as MoonPay's Lead Copywriter?
By Geoffrey Lyons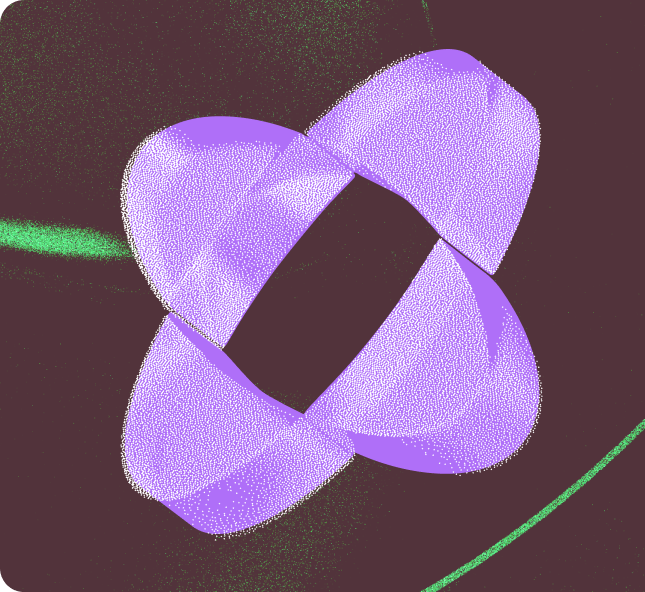 About me
I'm Geoff from the marketing team at MoonPay. In 2014 I moved to London from Washington to pursue my Masters at The London School of Economics, and haven't looked back since. Even though I'm far from home, I love being in close proximity to continental Europe and travel there when I can.
My passion has always been at the intersection of politics and economics, and my CV reflects that. I've spent a few summers interning for Congressmen and Senators in Washington, for example, four years as a political journalist in London, and I have degrees in Government (Georgetown) and Political Theory (LSE).
While it may have seemed to friends and family that coming to work for a crypto company was an odd departure from politics, to me crypto is the most exciting political revolution of our time. I can't think of anything else that has given more economic freedom to people, and as the economist Milton Friedman argued many years ago, economic freedom is political freedom. Whether people choose to acknowledge it or not, crypto is political.
What does your typical day look like?
First I caffeinate. That's crucial. Then I read through any missed messages from the day prior. As Lead Copywriter, it may come as no surprise that most of my time is spent writing and editing, and the first thing I write down is my "to do" list.
If I don't have a to-do list I can't function. Most people need eight hours of sleep, but I need a list. If it's not written down I'll forget to do it, which probably doesn't reflect well on my organisational skills but who needs those when you've got a list?
My to-do list looks different each day, but generally it's about 50/50 writing and editing. I spend half my time writing blog posts, opinion pieces, partnership announcements, etc., and the other half editing the work of my much more intelligent colleagues.
What do you love about copywriting?
I absolutely love to write. Writing puts me in that elusive "flow" state, even when I'm editing a mundane document. I'm now at a stage where editing is almost entirely unconscious. I don't have to think about what I'm doing, I just do it. I also love to improve my own writing, which copywriting is great for.
When I'm not writing, I like to read about writing. One of my favorite genres of books is writing about writing. Currently I'm reading a book called First You Write a Sentence, which so far is brilliant (writers who write about writing tend to be, well, good writers). Bird for Bird immediately springs to mind as a classic in the genre—everybody should read it. In my opinion the best style guide is Garner's Modern English Usage. It's limited to American English but anyone who loves the English language can benefit from some of its insights.
I'm obviously getting carried away here. Overall, I believe good writing is about 90% practice and 10% learning from better writers. Copywriting allows me to work on that 90%.
What do you love about working at MoonPay?
A lot, but I love the subject matter first and foremost. Crypto is exciting! It really is. There's absolutely never a dull moment in this space and I get to write about it. I couldn't think of a better gig.
I also love the people. There's a lot of brain power at MoonPay. Colleagues much smarter than me are building on the cutting edge of this fast-moving industry, so I consider it a privilege to be working alongside some of these pioneering cryptophiles.
Lastly, I love the freedom. MoonPay is a remote company, meaning I can pack my bags and go anywhere in the world as long as I get my work done. Currently I'm considering trading London's gloomy winter for Cape Town's summer sun, but nothing is set in stone.
How and why did you end up joining MoonPay?
At the peak of my newfound obsession with all things crypto I came across a news story about MoonPay hiring Former Coinbase UK CEO Zeeshan Feroz. This piqued my interest as it's a huge acquisition for a startup that's just a few years old. After doing a bit of research into the company I discovered that, coincidentally, MoonPay was also looking for a new lead writer. The rest is history.
What's an exciting challenge you'll face in your role over the next 6-12 months?
My challenge is always to find ways to improve our content. We publish a lot for a small team, so there isn't much spare time to sit and think deeply about how we can take what we're already doing and crank it up a notch. Still, in what few gaps I have throughout the day I'm always pondering ways we can do better. There are some other companies out there that have set a really high standard for content. Most of these companies are much bigger than MoonPay and have far more resources at their disposal, but that doesn't mean we shouldn't be aspiring to the same level of excellence.
At MoonPay one of our core values is "Kaizen", which literally means "change for the better" in Japanese. The idea is that small improvements daily pay big dividends over the long run. My challenge is to apply Kaizen to our content.
And that's a day in my life!
Find me on LinkedIn if you're interested in joining MoonPay's marketing team or would like to collaborate on future projects.
Geoffrey Lyons
Come work at MoonPay!
Join our mission to make cryptocurrencies accessible to over a billion people! We're currently hiring for various roles. Have a browse on our Careers page and see if there's something for you.