6 mins
Published on 8/12/2022
NFT 101: World of Women
As part of our NFT 101 series, we review the all-women avatars that are helping charities around the world.
By Corey Barchat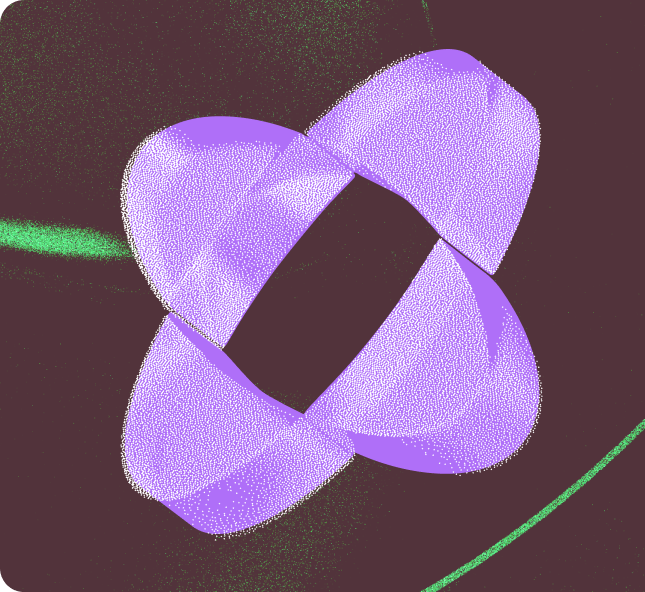 NFT 101 is a series of articles exploring some of the most exciting NFT projects. Check out some of our other articles in the series: 
1989 Sisters | alien frens | Cool Cats | CloneX | Doodles | The Sandbox | Moonbirds | VeeFriends
So many new NFT collections are being launched on a daily basis that it can be hard to distinguish worthwhile projects from the pretenders. Qualities to look for include a passionate community, a dedicated developer team (ideally one that under-promises and over-delivers on its roadmap), and an NFT with real-world utility.
World of Women checks all these boxes.
What is World of Women?
World of Women is an NFT collection celebrating the diversity of women with 10,000 unique female avatars. Since its July launch, the project has aimed to bring more inclusion, representation, and equal opportunity to a largely male-dominated space.
World of Women has consistently followed through on these ambitious goals by donating over $250,000 of royalty sales to charities supporting women all over the world. 
These include She's the First, which has helped educate more than 100,000 girls in over 26 countries, and Too Young to Wed, which is fighting against the practice of forced child marriage.
Besides donating to global initiatives that empower women, the project also sets aside 15% of primary sale royalties to bid on NFTs created by 1/1 crypto artists. Instead of using generative art to make large collections, these creators focus on unique pieces that are only minted once and thus can only have one owner. By purchasing lesser known and inexpensive art—generally about 0.3 ETH or less—World of Women is setting an example for separate NFT projects to support each other.
Perhaps the coolest thing the project has achieved so far was launching the Mother Earth Muse collection. This special release gave eight photographers and eight women the opportunity to recreate the first-gen digital avatars as real-life imagined versions. Sticking to their core values, World of Women donated all proceeds from the auctioned NFTs to charity, the artists, and the WoW community.
Another roadmap success was the launch of new "Capacitors" NFTs that were airdropped to holders in July. Although Capacitors' true purpose is yet to be revealed, the WoW team has left some clues as to how these energy sources could change the WoW Galaxy forever. Will they transform existing World of Women NFTs a la Mutant Ape Yacht Club? Holders are anxious to find out.
Who created World of Women? 
World of Women was created by four friends: Yam Karkai, Raphaël Malavieille, BBA, and Toomaie. 
Yam, the artist, is the heart and soul of the project. She toiled over the course of two months, drawing 200 different women that display her colorful designs and easily identifiable personal touch. These drawings were later randomized into the 10,000 unique NFTs that became the World of Women collection.
As a 1/1 artist herself, Yam's vision is to connect the communities of 1/1 artists and larger NFT collections. Currently there's a rift in the NFT world between collectors that tend to favor one or the other, and World of Women is trying to bridge the gap by giving a greater platform to these smaller artists.
What makes World of Women NFTs valuable?
By owning a World of Women NFT, you're not just holding a jpeg in your wallet. The real-world value of World of Women is the impact the fund has in supporting budding artists and women's charities.
However, like most generative art NFT collections, there are also attributes that make some tokens rarer, and often more valuable, than others.
There are 11 different World of Women traits, including skin tone, eyes, facial features, hairstyle, clothes, and background. Some of the rarest and most sought-after traits are the Night Goddess skin tone (0.85%), Art Lover necklace (0.29%), and Artist Palettes earrings (0.21%).
Yam was careful when selecting the attributes for each woman. The traits, such as skin tone, eyes and hair, celebrate the diversity of women across the globe without appropriating any given culture.
World of Women has a strong unique owner count that hovers at around 5,000, reaching the 50% threshold that is difficult for most collections to surpass. Truly decentralized projects will aim for this target to prevent most of the supply from being concentrated in the hands of just a few owners, who can more easily manipulate the price.
Among these 5,000 World of Women owners are several high-profile collectors.
Reese Witherspoon and Eva Longoria both purchased World of Women NFTs that are currently displayed as their Twitter profile pictures. Other celebrity owners include Bryce Dallas Howard, Snoop Dogg, and Gary Vee. 
Social media personality and NFT collector Logan Paul was also an early adopter of the project, but he later sold his WoW #6025 to metaverse game The Sandbox for 200 ETH–the largest sale on record.
As with any NFT project, its greatest strength lies in its community. Some NFT communities can be toxic, with overt bag-pumping, bullying and bickering about the floor price. 
World of Women's following, however, tends to be positive and supportive. When community members evangelize about WoW, they're not doing so to make the price go up, but to add more genuine contributors to the community. One such interaction on Twitter even caught the eye of Gary Vee, leading him to back the project.
Such ringing endorsements have rapidly elevated WoW's exposure. "We're on the path to making this a brand," Yam told NFTCulture. "Not only in the NFT space, but also in the real world."
Where to buy World of Women
You can buy WoW directly on secondary marketplaces like OpenSea or through more affordable options like Fractional for fractionalized World of Women NFTs.
World of Women has a floor price of 8.2 Ξ (~$26,392) at the time of writing.
To buy, simply top up your wallet with ETH via MoonPay before choosing your WoW. OpenSea's supported wallets include MetaMask, Trust Wallet, Argent, and Kaikas.
Pro tip: You should never buy NFTs from unverified marketplaces or through unknown users on Discord. Be sure to read our articles How to spot and avoid crypto scams and Crypto security basics: Staying safe in Web3 before purchasing your first NFT.