6 mins
Published on 8/25/2022
NFT 101: VeeFriends
As part of our NFT 101 series, we review VeeFriends: entrepreneur Gary Vee's fan club NFT collection with real-world utility.
By Geoffrey Lyons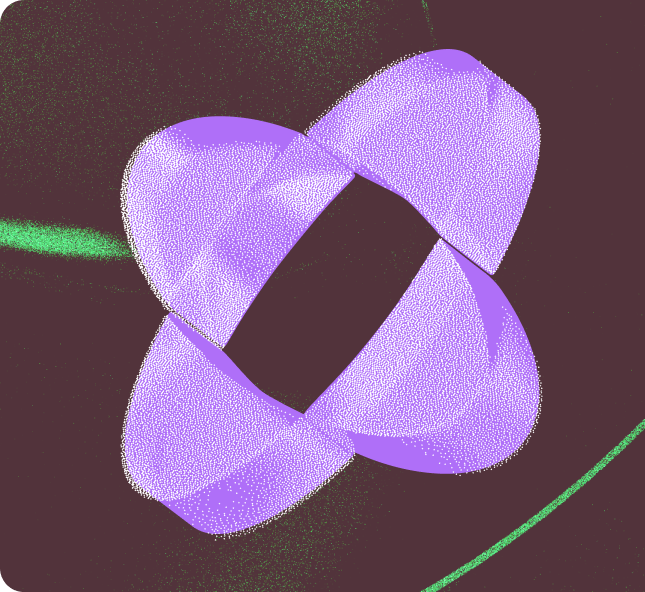 NFT 101 is a series of articles exploring some of the most exciting NFT projects. Check out some of our other articles in the series: 
1989 Sisters | alien frens | Cool Cats | CloneX | Doodles | World of Women | The Sandbox | Moonbirds
It was only a matter of time before the frenetic and polarizing entrepreneur popularly known as Gary Vee threw his hat in the ring and launched an NFT project. He had already earned a spot in the Who's Who of Web3 with his passionate evangelizing about NFTs in interviews and podcasts. And now, just over a year after the creation of VeeFriends and only a few months after the first annual "VeeCon" conference, it's difficult to imagine the NFT community without him. 
But therein lies the problem: the personality of VeeFriends' founder looms so large that it's easy to miss what the project bearing his name is all about. What do VeeFriends NFTs bring to the table that other collections don't? 
The answer, as we'll see, can be summed up in a single word: utility. 
What is VeeFriends? 
VeeFriends is a collection of 10,255 NFTs representing 268 animal characters hand-drawn by American entrepreneur Gary Vaynerchuk, aka Gary Vee. The collection launched in May 2021 and is currently in the all-time top 30 projects on OpenSea. 
According to Vaynerchuk, VeeFriends is "centered around characters that have traits I truly believe in and want people to aspire toward." Traits include moral virtues like magnanimity and sympathy, and are mostly, with a few exceptions, alliteratively paired with the animals that represent them (e.g. Magnanimous Maltese and Sympathetic Squid). 
VeeFriends is a utility NFT collection, meaning the NFTs grant their holders real-world utility. For example, each NFT doubles as a ticket to VeeCon, Vaynerchuk's annual "superconference" that will be held each year through 2024. "VeeCon is inspired by favorite events I've seen throughout my life," Vaynerchuk said prior to the inaugural VeeCon conference, VeeCon 2022, which took place May 19 - 22 in Minneapolis, Minnesota. "This is the career-defining conference of my life, and I will deliver." 
In a YouTube video introducing VeeFriends, Vaynerchuk said he wanted the collection to become a model for utility NFTs. "I'm trying to build a blueprint for everybody that has an audience for how to do a proper NFT project," he said. 
According to Reethu Ravi of NFT Evening, he succeeded: Vaynerchuk's project was one of the first to use NFTs for fan club perks and real life experiences. "Vaynerchuk truly pioneered NFT utility," Ravi wrote. "All in all, VeeFriends NFTs marked a turning point for the industry."
At the time of writing, VeeFriends has expanded considerably since its May 2021 launch. April 2022 saw the release of a brand new collection called VeeFriends Series 2, for example, and in August, original VeeFriends (Series 1) holders were surprised with a new drop called VeeFriends Iconics: a collection of 1 of 1 NFTs in the style of Indonesian artist Gilang Bogy.
Who created VeeFriends? 
VeeFriends was created by entrepreneur, author, and motivational speaker, Gary Vaynerchuk–known by fans and critics alike as Gary Vee.
Even if you don't know him by name, you've probably encountered the Belarussian-American businessman and his idiosyncratic, high-octane personality through one of his countless viral clips. The man is an internet sensation, and his penchant for motivating young entrepreneurs with his hustle "grindset" and rapid speaking style (one Twitter user suggested he might be "fond of cocaine", which he promptly denied), has left in his wake a formidable train of devotees and detractors. It's difficult to be impartial about Gary Vee: people either love him or hate him. 
Vaynerchuk was born in the former Soviet Union in November 1975, three years before his family immigrated to New York. He picked up his first business experience at the ripe age of 14 when he went to work in his family's wine store, Shoppers Discount Wine & Liquor, in Springfield, New Jersey.
Vaynerchuk single-handedly transformed the shop into a multimillion dollar business by renaming it "The Wine Library" and enabling online orders. He also launched an accompanying webcast, which can still be viewed on YouTube.
A few media companies and bestselling books later, Vaynerchuk discovered his latest passion: NFTs. "It's the biggest technology that has ever happened in this history of life, outside things like f***ing fire," he said in an interview. "This is like printing press 10.0."
Vaynerchuk launched VeeFriends on the evening of May 11, 2021. He attributes inspiration for the collection to an earlier project he called Workplace Warriors, which were animal figurines with names like "Empathy Elephant" that people could place on their office desk and look at "when their boss was sh**y." 
While VeeFriends has been a success, it's likely just the start of Vaynerchuk's NFT odyssey. He always has his foot on the pedal and will be churning out more Web3 projects and business ventures in the coming years. Last July, for example, his communications company VaynerX announced the launch of VaynerNFT, a consultancy that helps clients strategically map out their NFT projects. 
What makes VeeFriends valuable? 
When it comes to determining the value of any given VeeFriend NFT, utility is the name of the game. The 10,255 tokens are divided into three categories: 
Admission (9,400)

Access (300)

Gift Goat (555) 
Admission tokens grant access to the annual VeeCon conference. Access tokens provide unique experiences with Vaynerchuk, such as an in-person one-on-one session. Finally, the coveted Gift Goat tokens reward holders with physical gifts that are personally curated by Vaynerchuk himself. A minimum of six gifts are sent annually for three years until the token experience expires.
Within these categories are sub-categories of varying rarity and utility. For example, the rarest Access token, of which there are only five, is ​​Sorcerer Scholarship. Available only via an online application process and not for general purchase, Sorcerer Scholarship grants holders five 45-minute mentor sessions with Vaynerchuk over a one-year period. 
Vaynerchuk also likes to throw in a few surprises to his loyal community. At VeeCon 2022, for example, he unveiled "VeeCon Viper", a character that he personally drew exclusively for conference attendees. VeeFriends is therefore a good example of a dynamic project, with new characters and utilities to be introduced as the collection matures. 
Where to buy VeeFriends
You can buy VeeFriends directly on OpenSea and other official secondary NFT marketplaces. To buy, simply top up your wallet with ETH via MoonPay before choosing your VeeFriend. OpenSea's supported wallets include MetaMask, Trust Wallet, Argent, and Kaikas.
Pro tip: You should never buy NFTs from unverified marketplaces or through unknown users on Discord. Be sure to read our articles How to spot and avoid crypto scams and Crypto security basics: Staying safe in Web3 before purchasing your first NFT.