5 mins
Published on 2/15/2022
NFT 101: The Sandbox
As part of our NFT 101 series, we review The Sandbox: the open world built on NFTs.
By Geoffrey Lyons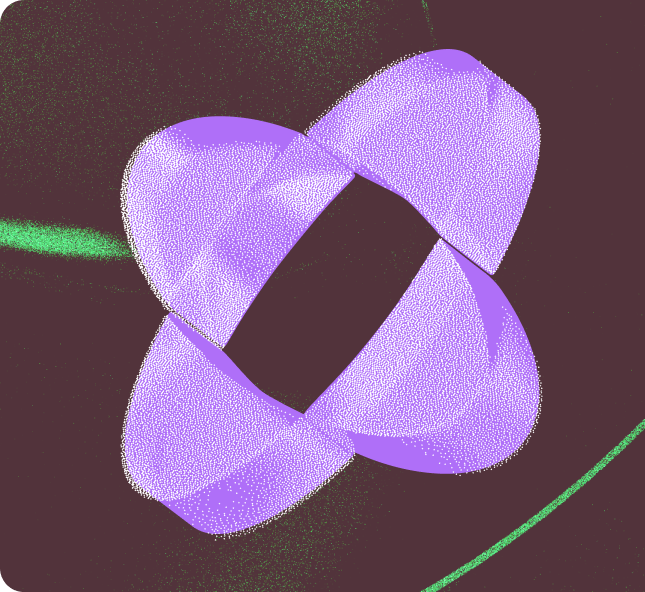 NFT 101 is a series of articles exploring some of the most exciting NFT projects. Check out some of our other articles in the series: 
1989 Sisters | Cool Cats | CloneX | Doodles | World of Women | alien frens | Moonbirds | VeeFriends
If you're nostalgic for the sense of escape and adventure once found in an actual sandbox, you have the burgeoning Web3 to thank for being so accommodating. Virtual blockchain worlds are emerging that offer players total freedom to roam, build, and trade to their heart's content. Many call themselves sandbox games, but only one has the right to be called The Sandbox.
What is The Sandbox?
If it had to be summed up in a single sentence, The Sandbox is a voxel-based sandbox gaming world built on the Ethereum blockchain. 
A sandbox game, also known as a "free roam" or "open world" game, is a genre of videogame in which players can explore and create as they please, encouraging ingenuity and spontaneity with no clear mission or goal. Minecraft is a popular example of a sandbox game, and has a very similar aesthetic to The Sandbox. Other games that aren't necessarily in the sandbox genre have a "sandbox mode", where players can roam around and modify their environment. 
A voxel is the 3D equivalent of a pixel. In The Sandbox, players use voxels to create their own assets—entities, equipment, and wearables—which they can convert into NFTs based on the ERC-1155 token standard. These can then be uploaded to The Sandbox marketplace, where assets are bought and sold using $SAND, the game's utility token. $SAND's supply is capped at three billion, and at the time of writing there is just over one billion in circulation. 
So the voxel is the basic building block of The Sandbox metaverse. Stack enough of them together and you've got yourself a bed. Add some here, remove some there, and you've got an ice cream truck, a Picasso Triggerfish, or even a Steve Jobs. Currently one of the most expensive assets ("ASSETs" in all caps is the correct formulation) is an Epic Frost Giant with an "emerging latent power." Amongst the cheapest are a barn owl, cauliflower, and a bathroom trash can. 
The possibilities are endless, and that's just covering what players can build and trade. There are also no limits to what players can actually do in The Sandbox. As co-founder and COO Sébastien Borget told 80 LEVEL: 
You can be a virtual architect, designing and selling buildings. You can be a farmer, collecting and selling resources. You can be a concert promoter, discovering musical talent and staging shows, for which you sell NFT tickets. These and other jobs we haven't even thought of yet can come into being in The Sandbox, allowing people to earn cryptocurrency while following their passion.
If that wasn't exciting enough there's one more important piece to the puzzle: LAND. 
What is LAND?
LAND is a single plot of 96x96 meter virtual real estate (in The Sandbox, one meter = 32x32x32 voxels). There are just over 166,000 plots, each of which are NFTs based on the ERC-721 token standard. 
Besides being host to unique gaming experiences, LAND can also be bought and sold (either directly in game via land sales or on secondary marketplaces such as OpenSea) rented out to other players, or combined to form ESTATEs. 
Now here's where things get really interesting: a special type of ESTATE owned by more than one person is called a DISTRICT, and what's unique about DISTRICTs is that the experiences players can have in them are determined by the owners via decentralized autonomous organizations (DAOs). 
By combining all these elements of crypto with open-world gaming, The Sandbox is undoubtedly one of the ultimate Web3 experiences currently on offer. 
Who created The Sandbox?
The Sandbox was co-founded by Arthur Madrid and Sébastien Borget, who are currently CEO and COO respectively. 
"Long story short I've always been an entrepreneur," said Borget on the Hack Crypto podcast. "For close to 14 years my business partner [Madrid] and I have co-founded companies that use new technologies." 
The duo's biggest success came with the 2012 creation of The Sandbox, which was then a mobile game on iOS and Android designed by their studio Pixowl. The game was released for PC in 2015 and three years later was acquired by Animoca Brands, a Hong Kong-based gaming company.
"I had been diving into blockchain the year before and immediately saw the potential of applying this technology to allow anyone to create NFTs," Borget said. 
He certainly was onto something. Borget and Madrid's brainchild is now one of the most popular blockchain games, just last week boasting $7.29M in trading volume. Since December, The Sandbox has held the record for the most expensive virtual land sale, with household names like PwC, Warner Music Group, and Gucci being some of the latest to buy LAND. It's fair to say that as the metaverse takes shape, The Sandbox is playing a lead role. 
Where to buy $SAND and LAND
You can buy $SAND via MoonPay. Just use your credit card and enter the desired wallet address to instantly purchase The Sandbox's native token. 
Besides being sold through official LAND sales, LAND can also be purchased on major NFT marketplaces such as OpenSea.
Pro tip: You should never buy NFTs from unverified marketplaces or through unknown users on Discord. Be sure to read our articles How to spot and avoid crypto scams and Crypto security basics: Staying safe in Web3 before purchasing your first NFT.