6 mins
Published on 7/19/2022
NFT 101: Moonbirds
As part of our NFT 101 series, we review Moonbirds, the collection by Kevin Rose that's a real hoot.
By Corey Barchat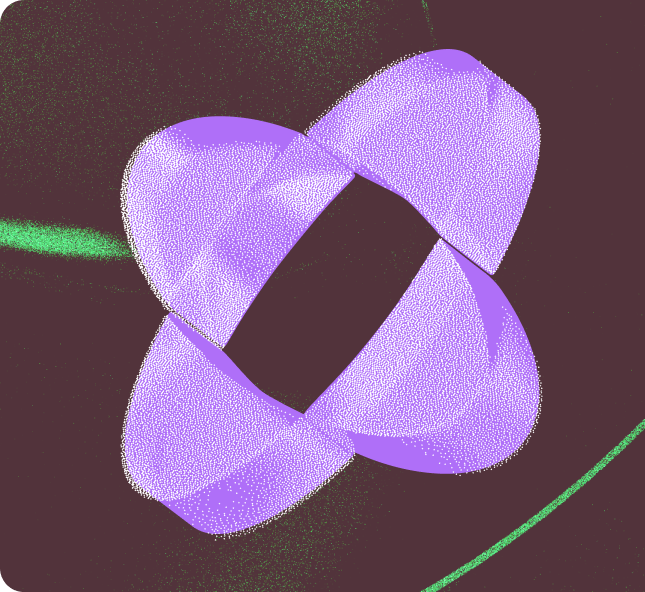 NFT 101 is a series of articles exploring some of the most exciting NFT projects. Check out some of our other articles in the series: 
1989 Sisters | alien frens | Cool Cats | CloneX | Doodles | World of Women | The Sandbox | VeeFriends
With the crypto bear market weighing heavy on everyone's minds, it's easy to forget that 2022 started with a bang. The first months were marked by the biggest names in crypto splashing cash on advertising campaigns, culminating in millions of dollars spent on Super Bowl LVI commercials.
In the wake of this excitement, a different kind of superb owl (get it?) made its Web3 debut in the form of an NFT collection called Moonbirds.
With American entrepreneur Kevin Rose as co-founder, the project aims to unlock the potential that NFTs have to bring unparalleled value to holders. But what has caused these feathery jpegs to soar so high? Let's find out.
What is Moonbirds?
Moonbirds is a collection of 10,000 utility-powered NFTs that unlocks access to airdrops, exclusive club memberships, an upcoming metaverse initiative, and IRL meetups and events like NFT NYC.
Since minting in April 2022, the pixelated owl project offers its own spin on NFT staking by allowing users to earn rewards and reach higher nest tiers for locking up their NFT for a certain period of time. According to the Moonbirds website, "we call it nesting – because, obviously."
The longer holders nest their Moonbird, the more they earn. Since the project has only been around for a few months, it remains to be seen whether the nesting option will encourage users to hold their Moonbirds for the long run, and discourage short-term flipping.
Nested Moonbirds holders were treated to a surprise on May 22, when a mysterious pellet GIF was airdropped to them. After a two month wait, the pellets reveal themselves on July 20—Moon Day—and those who held became owners of brand new Moonbirds Oddities NFTs. The derivative collection is one of the most highly anticipated of 2022, and features artwork by famed CrypToadz designer Gremplin.
Since nesting is a non-custodial process, nested Moonbirds can be transferred between wallets by the owner but cannot be sold on marketplaces like OpenSea. Take extra caution if you're looking to buy a nested bird on an NFT marketplace, as any attempted purchase will result in a failed transaction and wasted gas spent by the user. 
Who created Moonbirds?
Moonbirds was created by PROOF, a Web3 media company backed by True Ventures and led by renowned serial entrepreneur and Digg co-founder Kevin Rose. PROOF uses royalties from secondary Moonbirds sales, including funds from its $58 million mint, to reinvest in the project and bolster the developer team.
Previously, the team launched the exclusive NFT membership project PROOF Collective, a dedicated (and private) NFT community for collectors and artists. These exclusive NFTs started at 1 ETH and now command a whopping floor of 84 ETH on OpenSea.
While NFTs have provided a platform for previously lesser known artists, they also offer a chance for startup personalities like Rose to prove their NFT chops. We've seen the same story play out with Gary Vaynerchuk's VeeFriends collection.
To ensure all that ETH from the mint and secondary sales is properly reinvested, it helps to have an experienced entrepreneur like Rose at the helm. "The only way to crush FUD is to ship products and deliver value back to the community," Rose said shortly after launch. "And that's exactly what all this capital is for."
If you're familiar with Rose's work, you know that he has a long history of podcasting. Since the early days of 2003, he has hosted several of his own shows and worked frequently with noted podcaster and author Tim Ferriss. So it should come as no surprise that he hosts the PROOF podcast, in which he interviews artists and creators about their collections and musings on the NFT space.
PROOF's podcast has featured a wide range of guests including Alexis Ohanian of Reddit, Pussy Riot's Nadya Tolokonnikova, NFT artist Beeple, and Linkin Park vocalist Mike Shinoda. 
What makes Moonbirds valuable? 
Moonbird holders have access to a token-gated Discord community. The Discord server is home to a plethora of information regarding nesting help, community events, and airdrops. 
Members can also find details about PROOF'S upcoming Highrise metaverse initiative that will give nested Moonbirds holders first access to the virtual world. And just like the Bored Ape Yacht Club, Moonbirds gives holders full commercial rights to use their NFT in art and other media. 
Just two months into its existence, Moonbirds left quite the mark at NFT NYC. For conference attendees, PROOF-sponsored events were one the hottest tickets in town. Exclusive meetups and parties were held for NFT holders, as well as private shows featuring music by Rob Garza, Tame Impala Sound System, and street magic by David Blane. 
The company is expected to make an even bigger splash at upcoming events like Art Basel, SXSW, and its own PROOF of Conference.
Just like other pfp NFTs, Moonbirds have traits with varying levels of rarity. All in all, there are eight NFTs tied for the rarest in the collection. What unites them are their ultra rare Legendary feathers, and the absence of other features such as a beak, eyes, headwear, outerwear, and eyewear. 
Some, like Moonbirds #668 and #7473, stand out from the others in that they're hardly visible due to their unique "glitch" body trait. Others, like the ethereal #4835 and #1729, conjure images of deep space, with their "cosmic" body and background traits.
Where to buy Moonbirds
You can buy Moonbirds directly on OpenSea and other official secondary NFT marketplaces. To buy, simply top up your wallet with ETH via MoonPay before choosing your Moonbird. OpenSea's supported wallets include MetaMask, Trust Wallet, Argent, and Kaikas.
Pro tip: You should never buy NFTs from unverified marketplaces or through unknown users on Discord. Be sure to read our articles How to spot and avoid crypto scams and Crypto security basics: Staying safe in Web3 before purchasing your first NFT.