5 mins
Published on 2/9/2022
NFT 101: Doodles
As part of our NFT 101 series, we review Doodles, the colorful collection with a simple but irresistible aesthetic.
By Geoffrey Lyons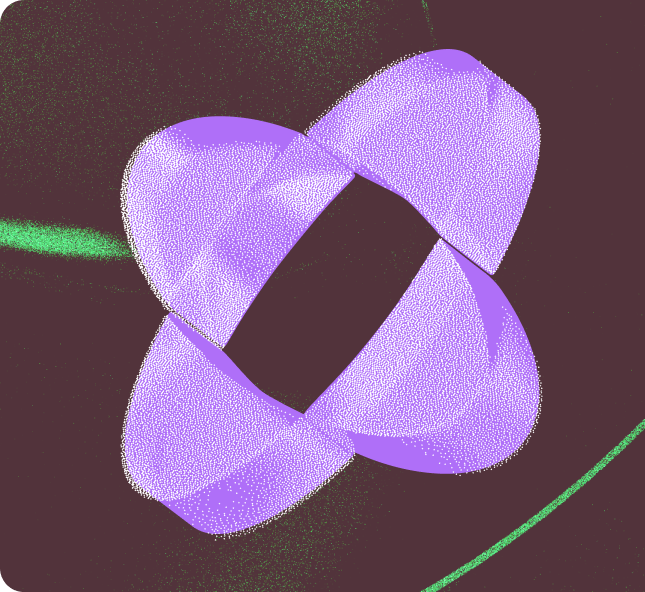 NFT 101 is a series of articles exploring some of the most exciting NFT projects. Check out some of our other articles in the series: 
1989 Sisters | Cool Cats | CloneX | World of Women | The Sandbox | alien frens | Moonbirds | VeeFriends
Any artist or designer worth their salt will tell you that less is more when it comes to creating something that's visually appealing. Compositions with simple lines and few colors may elicit cynical responses of "that looks easy" and "even I can do that" but at the same time draw huge crowds to some of the world's most prestigious galleries. 
NFTs are kind of like that. CryptoPunks, Cool Cats, and The Beeings are just a few top projects that invite equal parts admiration and mockery for employing a clean, uncluttered aesthetic. Their popularity suggests an appetite for digital minimalism in the space, something that a hot new project called Doodles has done well to satiate. 
What is Doodles?
Doodles is a collection of 10,000 NFTs created by Canadian illustrator Scott Martin, aka Burnt Toast. 
While its no-frills pastel designs ("lovely art made of simple lines", according to one holder) are a fresh departure from some of the more florid imagery on display in popular NFT marketplaces, Doodles are in no way unassuming: bright colors assert themselves, as do occasional striking features like rainbow puke. 
The collection went on sale in October of last year with a mint price of 0.123 Ethereum, a far cry from its current floor price of 14.92 ETH. It's yet another example of an NFT project that has catapulted to OpenSea's top charts in a short span of time, joining the likes of CloneX, which launched in November, and Azuki, which launched just last month. At the time of writing, Doodles ranks 11th and 13th on OpenSea's top projects for weekly and overall trading volume respectively. 
What accounts for this extraordinary success? Certainly the team behind the project can take most of the credit, but Doodles project manager Mushy also gave The Defiant three other reasons: inclusivity (Doodles represent a wide range of different avatar features); a "disregard for 'hype' NFT buzzwords" such as "utility" and "token"; and the Doodlebank, the proposal system and community treasury that, in the spirit of decentralization, is owned and governed by Doodles owners. 
The last two reasons are interdependent: Doodles' current lack of utility is precisely what makes the community the primary draw. "The main selling point is the community that you are involved in while holding the collection", writes Aidan of Altcoin Buzz. 
"The focus of this project is the community you get access to. There is no token promised down the line, or a game or direct metaverse integration….[Doodles] have a plan to make this one of the most desirable communities to be a part of." 
Who created Doodles?
Scott Martin (aka "Burnt Toast") is one of three co-founders alongside Evan Keast and Jordan Castro (aka "poopie"), both of whom worked on CryptoKitties. 
Castro got into crypto in 2012 by building a prediction market that allows users to bet on the future price of Bitcoin, but it wasn't meant to be. NFTs turned out to be his true passion, starting with CryptoKitties. "It wasn't until CryptoKitties came out that I really dove into Ethereum," he said in an interview with Bankless. By 2017, Castro became "a full-time cat breeder". 
It was after CryptoKitties, while Castro was at NBA TopShot, that he and Keast decided to start a new project. They didn't know what it would be, but they knew it would be big. They met with Martin and formed Doodles. 
"Burnt Toast is triple-A," said Keast in an interview with the Talk2Much NFTs podcast, alluding to the artist's track record designing for brands like Huawei, Snapchat and Facebook. 
In fact, all three co-founders are triple-A. That's partly why Doodles was backed so early: people more readily get behind an up-and-coming project with battle-tested leadership. "I've been around this community and built within this community for about four-and-a-half years," Keast said. That's a lifetime in NFTs. 
What makes a Doodle valuable?
There are no official tiers in the Doodles collection, but various traits are priced according to their demand and rarity. The aforementioned rainbow puke, for example, accounts for 1.18% of face traits, and has a floor price of 49.69 Ξ.
There are also 62 custom Doodles that are hand-drawn by Burnt Toast himself. These include skellys (skeletons), cats, aliens, apes, and the rarest of rare: mascots (of which there are currently only five). 
The rarity and value of Doodles will change over time as new community-driven projects are gradually introduced. This month sees the launch of Space Doodles, for example, where collectors will lay claim to their own unique spaceship. 
Other new proposals will be considered on The Doodlebank discussion board, where collectors put forward ideas such as a Doodles card game and Doodles coffee brand. 
Where to buy Doodles
You can buy Doodles directly on OpenSea and other official secondary NFT marketplaces.
To buy, simply top up your wallet with ETH via MoonPay before choosing your Doodle. OpenSea's supported wallets include MetaMask, Trust Wallet, Argent, and Kaikas.
Pro tip: You should never buy NFTs from unverified marketplaces or through unknown users on Discord. Be sure to read our articles How to spot and avoid crypto scams and Crypto security basics: Staying safe in Web3 before purchasing your first NFT.