5 mins
Published on 1/13/2022
NFT 101: CloneX
As part of our NFT 101 series, we review the new CloneX project and why these 3D avatars have everyone talking.
By Geoffrey Lyons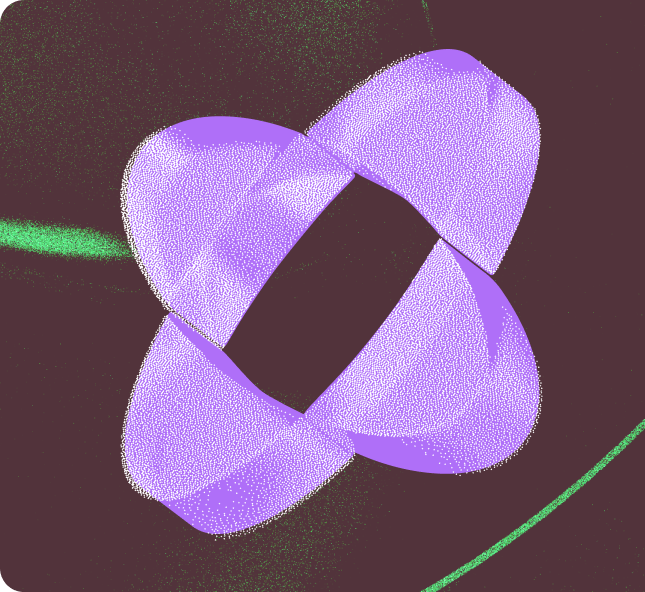 NFT 101 is a series of articles exploring some of the most exciting NFT projects. Check out some of our other articles in the series: 
1989 Sisters | Cool Cats | alien frens | Doodles | World of Women | The Sandbox | Moonbirds | VeeFriends
To call the current era of digital art a renaissance loses any sense of hyperbole when you consider CloneX. 
This latest venture by RTFKT (pronounced "artifact"), in collaboration with legendary Japanese artist Takashi Murakami, exploded onto the scene with all the force of an iconic, history-making project. The enthusiasm is astounding: in just over a month of being live, CloneX has leapfrogged over blue-chip competitors to rank in the all time top 20 NFT projects on OpenSea. Even DJ Steve Akoi snagged five "Clones" for his collection.
But where did these—what are they, humans? Robots?—come from? And why all the hype? 
What is CloneX?
CloneX is a collection of 20,000 3D avatars, each with their own unique attributes (more on that below). According to Daz 3D, a software company whose technology RTFKT used for the project, it's the first release in what will be "a broad ecosystem of high-end, metaverse-ready PFP avatars." Translation: keep an eye on RTFKT.
One of the standout features of this project is its inclusivity. As you can see from the photo above, Clones represent a wide array of races and skin tones, and genders are undefined. What's more, what might be considered a disorder IRL is treated as something to be coveted in a Clone. 
For example, some Clones have vitiligo, a skin disease that causes pigment-producing cells to die, creating patches of colorless skin. RTFKT has made their vitiligo avatars very rare and valuable–an excellent example of how these projects can be designed in a way that raises awareness and promotes inclusivity.
RTFKT teased the NFT community with images of the avatars before they (figuratively) flew off the shelves. Needless to say the whole collection sold out fairly quickly. The pre-sale for whitelisted collectors started on November 27th, and while the subsequent public sale by way of Dutch auction was briefly interrupted by attacks to the RTFKT website, sales resumed and the avatars quickly found a new home. 
Who created CloneX?
CloneX was created by RTFKT, an "undefined collective" that was for years "working strictly in the shadows" before formally being co-founded by friends Benoit Pagotto, Chris Le, and Steven Vasilev in January 2020.
The company quickly built a reputation for its digital sneaker designs (last month RTFKT was acquired by Nike), before, as Pagotto described in a November interview with Forbes, it "evolved like a Pokemon."
"We started with sneakers," he said, "[b]ut we think that the Metaverse Era allows for a new way for fashion brands to create not only fashion but a full living ecosystem." (RTFKT has developed a full digital fashion line for its Clones). 
Pagotto and his fellow co-founders Le and Vasilev are big players in the NFT space, but if anyone can take credit for the lion's share of CloneX's popularity it's Japanese artist Takashi Murakami.
Otherwise known as "Japan's Andy Warhol", Murakami is as big as it gets in contemporary art. His exhibits are displayed in some of the most prestigious galleries all over the world, and in 2008 he earned a spot (along with Barack Obama and the ​​Dalai Lama) in Time Magazine's list of the world's 100 most influential people. 
Needless to say, Murakami's contribution to the artwork is a massive draw for the project. On Opensea, the collection is not listed as "CloneX" but rather "CLONE X - X TAKASHI MURAKAMI". 
What makes a Clone valuable?
The 20,000 Clones are divided into eight "DNA types", each with varying degrees of rarity. Humans and robots make up about half and 30%, respectively, of the total Clone supply. Then you have angels and demons (~8.75% each), reptiles (~1.25%), undeads (~0.6%), Murakamis (~0.5%...yes, Murakami gets his own DNA type), and, the rarest of the rare, aliens (~0.15%). 
Each DNA type has unique variants, and about 15% of all Clones have "Murakami Drip Traits", where the artist has added his special touch (with probably much more care than what you'd get from your typical trait generator). If Clone holders want to further personalize their avatars, they have access to 3D files where they can customize attributes to better express themselves. 
Clones have a secondary market royalty of 5%, and come with two licenses: Clones without Murakami Drip traits, which can be freely commercialized up to a value of $1,000,000, and Clones with them, which currently don't come with a commercial license. All Clones, however, have their very own Space Pod, an airdrop that, if Twitter activity is an accurate measure, the community is very excited about. 
Where to buy CloneX
While you can buy a Clone directly from OpenSea, a more affordable option is to check out marketplaces such as Fractional for fractionalized Clones. 
At the time of writing, CloneX has a floor price of Ξ6.4 (~$20,904).
To buy, simply top up your wallet with ETH via MoonPay before choosing your Clone. OpenSea's supported wallets include MetaMask, Trust Wallet, Argent, and Kaikas.
Pro tip: You should never buy NFTs from unverified marketplaces or through unknown users on Discord. Be sure to read our articles How to spot and avoid crypto scams and Crypto security basics: Staying safe in Web3 before purchasing your first NFT.