5 mins
Published on 6/9/2022
NFT 101: alien frens
As part of our NFT 101 series, we review alien frens, the extraterrestrial collection that's beaming utility down to Earth.
By Corey Barchat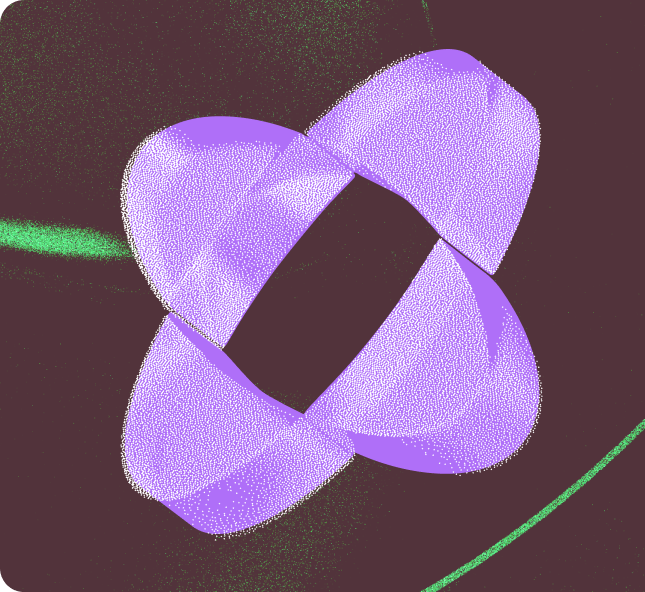 NFT 101 is a series of articles exploring some of the most exciting NFT projects. Check out some of our other articles in the series:
1989 Sisters | Cool Cats | CloneX | Doodles | World of Women | The Sandbox | Moonbirds | VeeFriends
In pop culture, extraterrestrials are usually depicted as being anything but friendly. The rare exception, such as E.T., captivates its audience precisely because it busts the stereotype. Who could resist such an unpredictably amicable intruder?
The latest in the friendly alien genre to grace planet Earth is the aptly titled alien frens, the community-driven NFT collection that's built a loyal following by rewarding holders with virtual and real-life perks. Let's take a closer look at what these adorable visitors are all about. 
What is alien frens?
alien frens is a collection of 10,000 generative art NFTs on the Ethereum blockchain. The frens crash landed from outer space on December 19th in a pre-sale event for whitelisted users, with a public sale the following day. After minting at an affordable cost of just 0.02 Ξ, the floor price skyrocketed to over 4.25 Ξ before finally settling around its current price of 0.5 Ξ.
The project has a fairly decentralized ownership distribution, with more than 6,900 unique owners. The top holder owns just 44 out of the 10,000 NFTs in the collection (0.44%), demonstrating a desirable absence of major whales among buyers. Coming in close second is none other than entrepreneur and Veefriends creator Gary Vaynerchuk, who owns 36 frens in total. You know your collection is headed in the right direction when a famed investor with over 5,000 NFTs buys into it.
Who created alien frens?
alien frens is the product of California-based artist Mason Crowe, who started the project in an effort to ​​create the largest possible group of metaverse friends. Other top frens on the leadership team include marketing lead Justin Brown, developer Autopixel, community manager Monti, and behind the scenes superstar Sean Herron.
The frens developers are active on social media and in the official Discord. They are all doxxed, meaning their true (or at least online) identities have been revealed. This is usually a good indication that a dev team cares about the long term success of the project, fostering trust and significantly reducing the likelihood that it will end up being a rug pull.
What makes alien frens valuable?
Roadmap utility
alien frens was created to be a community-first project with an exciting roadmap updated quarterly. The team operates this way by only releasing a roadmap with promises that they can deliver, and discouraging short term flipping.
As the project has grown, so has its perks. The collection started with the classic NFT bundle of merch utility, in-person meetups, and exclusive holder-only Discord channels. But after a recent project update, owners can now earn FREN Coin just by holding an alien frens NFT and logging into the official website. 
Just as alien frens NFTs have intrinsic utility, so does its newly created native token. The FREN Coin powers the ever-expanding alien frens ecosystem, allowing holders to buy NFT upgrades and purchase items from the holders-only store (there is also a public store for non-holders).
Another accomplished roadmap goal was the launch of incubators, which are used to upgrade an alien frens NFT. Similar to how Bored Ape Yacht Club can become Mutant Ape Yacht Club NFTs via mutant serum, alien frens holders can use the airdropped incubators to upgrade their existing tokens and create brand new alien frens Evolution NFTs.
Still in progress is the planned release of a full-length album centered around alien frens-themed songs. Six alien space jams have so far been released, all of which are accessible on the alien frens YouTube channel.
Traits
Core traits in the alien frens collection include background, body, eyes, clothes, mouth, hats, and rare 1-of-1 traits. There's also a hierarchy for each alien color. The four principal groups—or factions—are the common green Xenos aliens (40%), the semi-rare yellow Femi (30%), the rare purple Lochias (20%), and the ultra rare red Olu (10%).
In addition to rarer faction NFTs being worth more on the open market, holders can earn rewards at special invasion events. These occur regularly and change depending on the quarter's roadmap, with different prize tiers awarded to each faction. Prizes include access to exclusive whitelists for partnership NFT mints, with the most recent invasion prize being whitelist access to the Football Critters NFT collection.
There are six NFTs tied for the rarest in the collection, all of which possess unique 1-of-1 traits. One of these is fren #3187, which Gary Vaynerchuk purchased for 7.77 ETH. 
Where to buy alien frens
You can buy alien frens directly on OpenSea and other official secondary NFT marketplaces. 
To buy, simply top up your wallet with ETH via MoonPay before choosing your fren. OpenSea's supported wallets include MetaMask, Trust Wallet, Argent, and Kaikas.
Pro tip: You should never buy NFTs from unverified marketplaces or through unknown users on Discord. Be sure to read our articles How to spot and avoid crypto scams and Crypto security basics: Staying safe in Web3 before purchasing your first NFT.